Energy System Management
Illumient Smart Off-Grid™ Lighting Systems are complete, fully-engineered wind and solar-powered solutions. The energy generated from the sun and wind is stored in batteries, providing enough power to illuminate the LED luminaire year round, even through periods of no wind or sun. It works in all weather conditions including snow, ice and rain.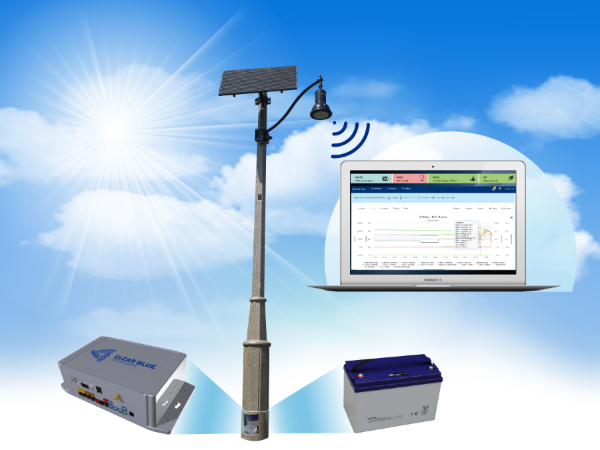 Unique to Illumient, and based on technology from parent company Clear Blue Technologies, is the Smart Off-Grid controller and Illumience cloud-based management system. The Controller is a charge and load control system that allows solar, wind, and battery storage inputs to deliver reliable and manageable power solutions to lighting and other security or monitoring applications. We have taken large grid strategies and reliability expectations and simplified them to deliver power where it is needed, eliminating all the costs associated with distribution.

The Controller is typically located in the base of the pole, and it measures and transmits all key operating parameters to the Illumience cloud service, and allows all key control settings to be changed remotely. This enables remote control of all power and load functions to optimize performance, set lighting profiles and dim lights as needed. The system also automatically identifies and diagnoses issues for fast and convenient troubleshooting, sending you alarms when needed.

Built in to the system is a machine-to-machine (M2M) wireless communications service that transmits this data every 5 minutes or less, depending on the customer's requirements. Download the Communications datasheet here to learn more.

Illumience provides real-time remote monitoring and data collection that tracks performance to ensure maximum reliability and performance – all accessible via the Internet. The lighting systems are monitored by Clear Blue Technologies, and owners have access to their data from any Web-enabled device, including modern smartphones.