The Illumient Value Add : Smart Off-Grid™
Integral to our core philosophy of providing high reliability and low cost of ownership, is our belief in the necessity of leading the industry in all areas of design and technology. To that end we have leveraged the talent of industry-leading pole manufacturers to create Illumients' off-grid optimized pole solutions for virtually any application. We have kept cost down by using proven solar panel technology and support arms that have built in non-obsolescence for possible future upgrades; similarly we use industry standard deep cycle batteries, proven reliable and safe. Our vertical access wind turbines are both whisper quiet and efficient, built to harvest energy at wind speeds as low as five meters per second.
To tie the whole solution together we use state-of-the-art intelligent controllers from our parent company
Clear Blue Technologies
. This Smart Off-Grid intelligent controller and Illumience Cloud Control service allow for an unprecedented level of both monitoring and control. Illumience enables dynamic optimization of the system from the comfort of one's office, home or anywhere else using a smartphone. Gone are the days when an off-grid system was an island onto itself, where maintenance was a guessing game and required costly multiple visits.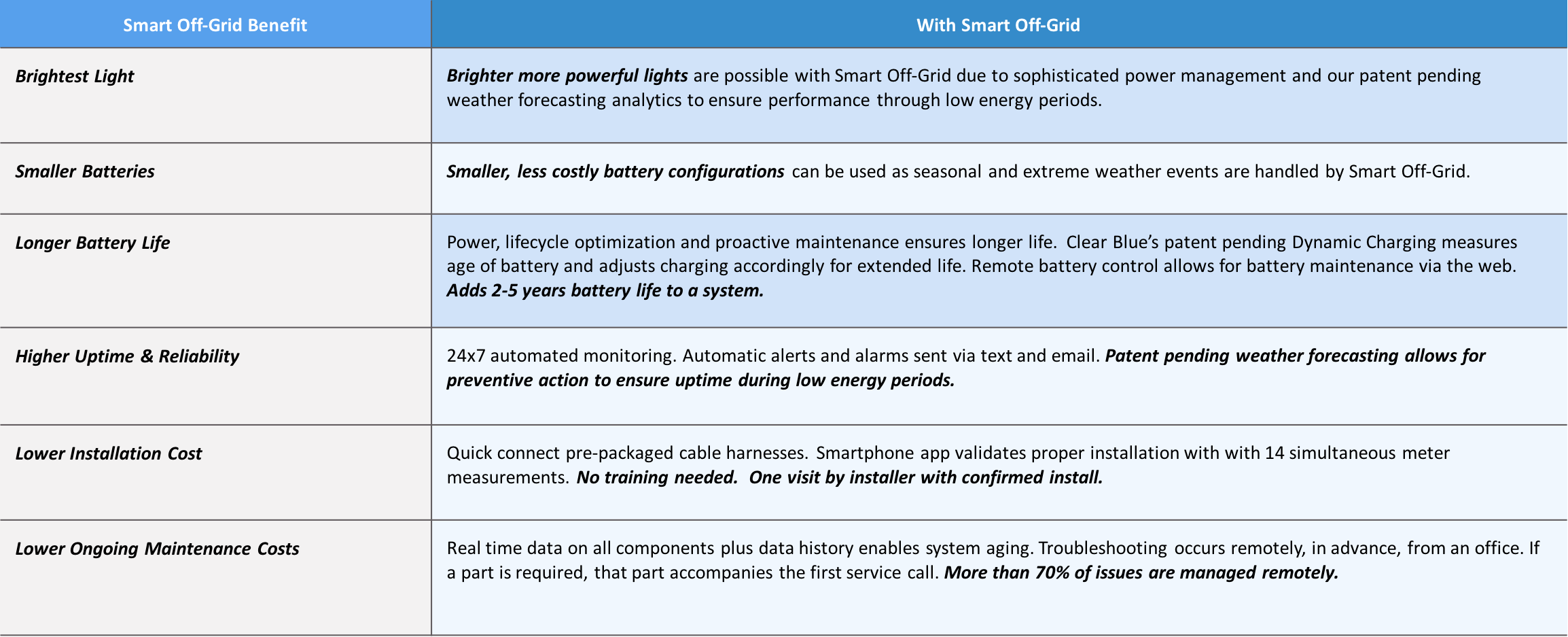 The controller and software capabilities are unique in the industry. Our cloud-based service stores historical data to assist in diagnosing site issues, giving us the ability to know beforehand what is wrong at the site and often the ability to repair it remotely. This new level of control is a proven tool that contributes significantly to reliability and a lower TCO.